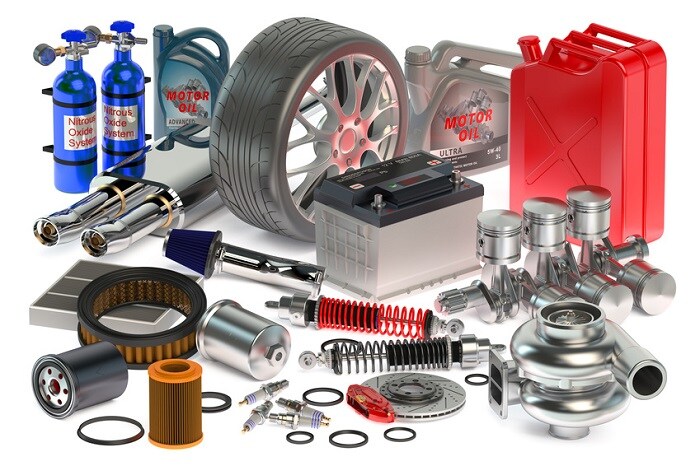 When you're in the market for a new Chrysler vehicle, you can count on Elkins Chrysler Dodge Jeep® RAM to stock a variety of new Chrysler cars. Our support doesn't end there, though. We want to continue working with you to care for your vehicle with top-notch parts maintenance. Our dealers are here to assist with the smallest parts replacement or most involved repair.
Car Parts Care Basic Tips
Vehicle maintenance is critical for the well-being and performance of your car, and since your vehicle is made of many parts, the care of each of those components is equally important. When you keep an eye on your vehicle's parts, you'll help keep it optimal condition, which helps extends its lifespan and re-sale value - which will come in handy if you're interested in selling it or a future trade-in.
All car parts will wear down with use, which means replacements and repairs are inevitable. When you keep up with regular parts care and proactively make replacements at our car service center, you can help avoid more serious and expensive surprise repairs down the line. You will also help ensure that your vehicle is healthier, more reliable, and safer overall.
Our Elkins Parts Store
If you'd like to protect your investment with a team of experienced and seasoned service professionals, you can find that at our car parts department. Our technicians can advise you on the best factory-certified parts for your vehicle, help you order parts, as well as install them for you in a timely fashion. Whether you need a new oil filter replaced or you need help with a complicated transmission repair, leave it in the capable hands of our Chrysler service experts.
When you're ready to schedule your next appointment or need to consult our technicians about a parts-related matters, we welcome you to call, fill out or online form, or stop by in person at a Chrysler dealership near me. We look forward to partnering with you to fulfill all your vehicle service and parts needs!