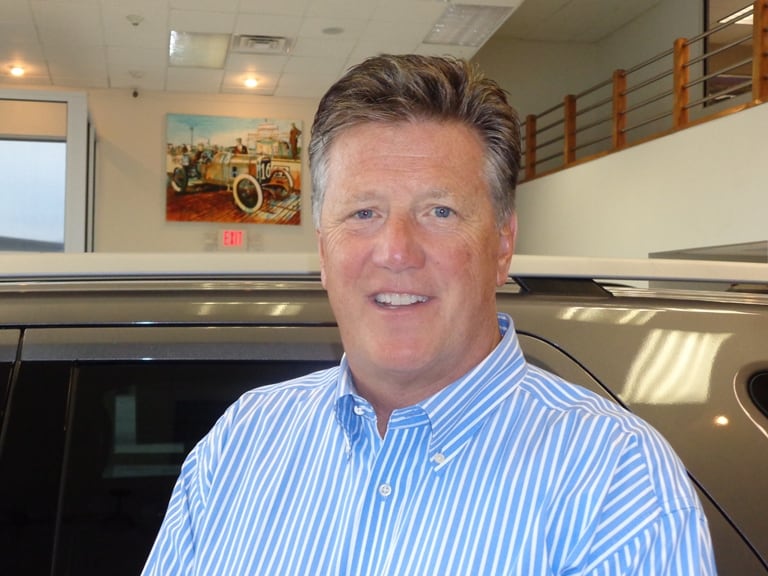 Jim Jackson, Owner
How do we set ourselves apart from the rest of the dealers? In our effort to ensure a smooth and enjoyable vehicle purchasing experience, we proudly offer Transparent Pricing on all of our new and used vehicles. Here is what that means.
What Does Transparent Pricing Include?
Our salespeople will never have to explain why you do not qualify for the price that is advertised. You do! The prices you see on our website are the same prices you are able to receive when you are signing your paperwork. We will not mislead you with artificially-reduced prices that include incentives you do not qualify for.
Therefore, our Transparent Pricing only includes those rebates that are applicable to the majority of our customers, and not obscure, additional incentives. For example, you may not have known that if you are a professional cowboy you can receive several additional thousand dollars off if you buy certain trucks on our lot. Are you a cowboy?
Our listed price includes any rebates that require no additional eligibility (are open to everybody), any trade assist incentives (because most people have a trade), Ford or Chrysler Capital incentives (our financing rates usually meet or beat any other lender, so most people finance through us as well, thereby becoming eligible for these incentives), and any additional dealer discount. Our goal is to never have to tell somebody the words they hate to hear, "I'm sorry, but you don't qualify for…"
What about Additional Incentives?
Customers often qualify for additional incentives that are not available to everybody. These include college graduate rebates, military discounts, employer incentives, and many other programs. Our sales reps are very knowledgeable in finding every applicable rebate available to ensure you save as much money as possible when purchasing your new vehicle.
However, because these incentives do not fit our "we only list rebates applicable to the majority of our customers" policy, we do not include these with our Real Deal Transparent Pricing. This is contrary to many of our competitors, who list these in effort to advertise the lowest possible prices, whether or not they are available to most people.
What about Destination Charges or Processing Fees?
Manufacturers charge destination fees that sometimes exceed $1000. In effort to keep their advertised prices down, some dealers do not include destination charges, choosing to add these on the bottom line once you are in the dealership and filling out paperwork. Because we do not believe surprises like this contribute to an enjoyable consumer experience, all destination charges are already included with our advertised prices.
Every dealer charges processing or documentation fees. Because we have worked hard at streamlining our purchasing and paperwork process, our doc fee is only $175 and we have no additional, miscellaneous processing fees.
Are There Additional Charges?
The only charges you will encounter that are not listed with our Transparent Pricing are tax, tag and title fees, only because these vary depending on the location and situation of the customer purchasing the vehicle. We serve a multi-state region and taxes vary by state. Here in West Virginia, taxes are 5% on the trade difference. Tags and title fees typically run about $50. There are no additional, hidden charges.
Our ultimate goal is to provide a smooth, confusion-free customer experience. If you have any questions about our Transparent Pricing, just let us know!